About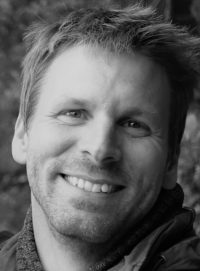 Welcome to my website.
I'm a researcher, lecturer and advisor in the field of digital global learning and knowledge management in work-related- and post-16 education contexts.
I've earned my PhD from the University of Zürich and I've acted as a visiting scholar at the UCL Institute of Education in London and at the Columbia University in the City of New York. Currently I work at the Institute for Information Systems, School of Business,  University of Applied Sciences and Arts Northwestern Switzerland.
In my innovation and applied research projects I cross many geographical and disciplinary frontiers.  For example, I've carried out a social mobile media for health workers project that was funded by the Swiss National Science Foundation in cooperation with the Millennium Villages Project. Understanding and implementing digital media in knowledge and learning organisations requires the integration of different domains, such as psychology, pedagogy, sociology and organisation science. My transdisciplinary projects, in which I usually collaborate with academic and practice partners, have taken me to countries and areas including Malawi, Zimbabwe, the United Kingdom, Nigeria, Zambia, South Africa, the United States of America, Central America, and Nepal.
My research has been accepted in leading journals in the fields of Human–Computer interaction, Education and Educational Research, Health Care Sciences & Services and Medical Informatics. I'm a frequent speaker at academic as well as practitioner conferences and I feel specifically honoured having been invited to contribute to United Nation-based summits, policy development and multi-stakeholder initiatives.
You can follow me and my work also on Researchgate, Twitter,  Linkedin & Slideshare